KURIT AKI DRY RUN by remote learning
The Kurit Aki project team held a dry run of its coming workshop on Sept. 16, 2020 from 9 a.m. – 12 noon using Zoom remote teaching. Teams of Kurit Aki children from 13 barangays in the towns of Canaman, Naga, Pasacao, Bula, Ocampo, Tigaon, and Minalabac participated.

Organized by CenPEG with partners Tabang Bikol Movement, Kintab Artists Group, Ilaw ng Kababaihan and Podis, the dry run was intended to familiarize the child artists with sketching and painting as well as to test signal connectivity with participating communities.
All children and artists in the Zoom dry run were at home venues wearing face masks and face shields and maintaining safe distancing. The activity as well as coming activities are coordinated with LGU barangays and DepED.
The Kurit Aki program "Protecting Children, Saving Mother Earth," is with the support of the National Commission on Culture and the Arts (NCCA). It is envisioned to help provide psycho-social assistance to children during the period of pandemic as well as to promote healthy food and respect for the environment.
The module can be used in the schools later.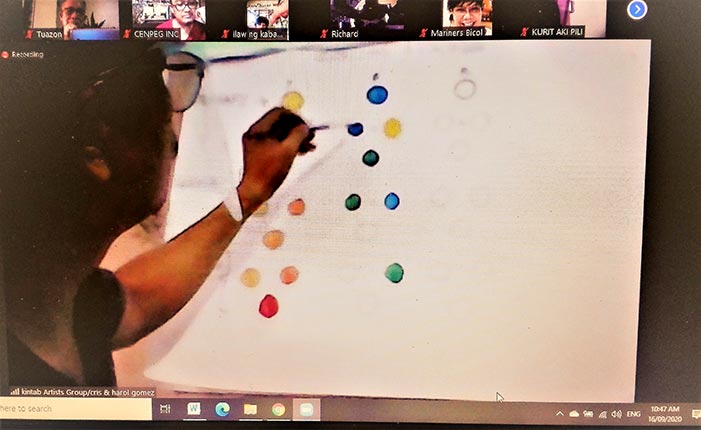 Kintab artist shows basic painting to Kurit Aki artists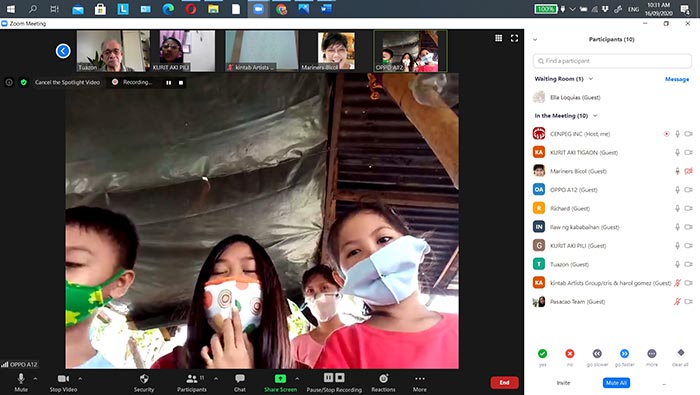 Kurit Aki artists from Canaman watch via Zoom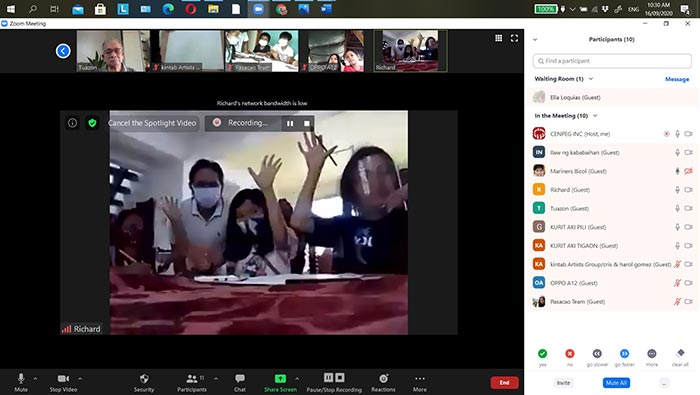 Kurit Aki artists from Bula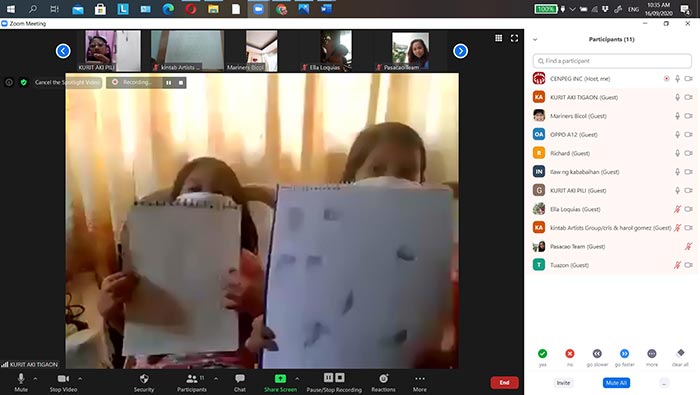 Kurit Aki artists show sketching